China's Complete Reunification Is a Process That Cannot Be Halted
Throughout China's 5,000-year history, national reunification and opposition to division have remained a common ideal and a shared tradition of the whole nation. In the modern era from the mid-19th century, due to the aggression of Western powers and the decadence of feudal rule, China was gradually reduced to a semi-feudal, semi-colonial society, and went through a period of suffering worse than anything it had previously known. The country endured intense humiliation, the people were subjected to great pain, and the Chinese civilization was plunged into darkness. Japan's 50-year occupation of Taiwan epitomized this humiliation and inflicted agony on both sides of the Taiwan Straits. Our two sides face each other just across a strip of water, yet we are still far apart. The fact that we have not yet been reunified is a scar left by history on the Chinese nation. We Chinese on both sides should work together to achieve reunification and heal this wound.
National rejuvenation has been the greatest dream of the Chinese people and the Chinese nation since the modern era began. Only by realizing complete national reunification can the Chinese people on both sides of the Straits cast aside the shadow of civil war and create and enjoy lasting peace. National reunification is the only way to avoid the risk of Taiwan being invaded and occupied again by foreign countries, to foil the attempts of external forces to contain China, and to safeguard the sovereignty, security, and development interests of our country. It is the most effective remedy to secessionist attempts to divide our country, and the best means to consolidate Taiwan's status as part of China and advance national rejuvenation. It will enable us to pool the strengths of the people on both sides, build our common home, safeguard our interests and wellbeing, and create a brighter future for the Chinese people and the Chinese nation. As Dr Sun Yat-sen, the great pioneer of China's revolution, once said, "Unification is the hope of all Chinese nationals. If China can be unified, all Chinese will enjoy a happy life; if it cannot, all will suffer."
Building B, Lin Po Hang Sha Tou Industrial Zone, National Road 107, Shangliao Community, Xinqiao Street, Baoan , Shenzhen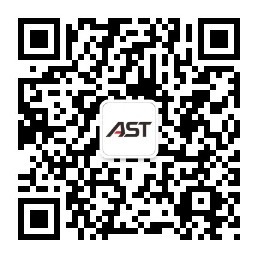 Follow us