1. Perfect customer feedback system
  1. AST website customer comments message column (for details, please visit http://www.ast-ele.com);
  2. AST customer feedback email (glw@ast-ele.com);
  2. Efficient and rapid response service team
  1. The after-sales service department is equipped with a special service car to pick up and drop off, to maximize the speed of after-sales personnel in place.
  2. After the after-sales department receives the equipment failure notification, if the equipment fails to work normally, it will reply within half an hour within the Pearl River Delta, and dispatch personnel to the scene within 3 hours to solve the problem; outside the Pearl River Delta, it will be
Then , according to the specific situation, after-sales personnel will be dispatched to the scene to solve the problem within 24 hours. (If the startup cannot be produced normally, the after-sales personnel communicate with the customer and arrive at the scene within the time required by the customer).
  3. The company's after-sales personnel are on call 24 hours a day, regardless of Saturdays, Sundays and holidays.
  3. Sound on-site technical debugging guidance scheme for after-sales equipment
  1. After the equipment arrives at your company, our company arranges engineering and technical personnel to install and debug it.
  2. Our company arranges after-sales technicians to stay in the customer's company for one week, responsible for training and technical guidance (the time can be extended according to the appropriate requirements of the customer).
  3. Our company's after-sales technicians are responsible for comprehensive training. Your company's operators and technicians will provide full service for the installation and operation of our company's equipment without reservation.
  4. After-sales customer return visit and service file management
  1. Our market sales or after-sales personnel will call back to customers once a week to understand the operation and use of the machine.
  2. Regardless of new or old customers, our company will arrange after-sales personnel or market sales personnel to inspect the machine once a month, so as to find out the problems in the operation of the machine and personnel in time, and solve the problems in time.
  3. Establish a complete customer service file, record the details of each return visit, so as to facilitate the reference and research of the engineering department.
  4. If the customer needs, the service file can be backed up for the customer's reference.
  V. After-sales service system and customer complaint handling
  1. After-sales personnel obey the unified command and arrangement during the service period of the customer company.
  2. After-sales personnel must abide by the management system and various rules and regulations of the customer company in all aspects.
  3. After-sales personnel should fill in the after-sales report during the stay in the factory, and ask the relevant technical personnel of the customer to sign and confirm and send it back to our company.
  4. According to the actual situation of the complaint, the customer can decide whether the complained after-sales personnel continue to stay in the factory for service, and can propose to replace other after-sales personnel.
Building B, Lin Po Hang Sha Tou Industrial Zone, National Road 107, Shangliao Community, Xinqiao Street, Baoan , Shenzhen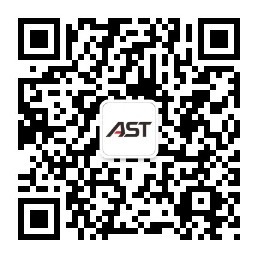 Follow us