AST-3600C ON-LINE WATER CLEANING MACHINE
---
✦
14" full-color LCD touch screen.
✦
It adopts PP plates to fabricate the entire machine, and the chemical performance is excellent.
✦
Siemens PLC control.
✦
Length of entire machine: 3,600 mm.
✦
Transportation width: 600 mm.
✦
Standard configuration: pre-cleaning + cyclic cleaning + wind isolation/water isolation + cyclic DI cleaning + DI final sprinkling + air knife drying.
✦
The software contains the alarm system such temperature alarm, speed alarm, level alarm, etc.
✦
It is provided with economic operation function.
✦
It can select automatic addition of detergent.
✦
It can select on-line heating for final sprinkling.
▌Technical parameters
GENENRAL overall parameters

MACHINE TYPE

AST-3600C

MACHINE LENGTH

3600MM

MACHINE WIDTH

2020mm

MACHINE HEIGHT

1750mm-1800mm

MACHINE WEIGHT

About 1500kg About 1,500 kg

ELECTRICAL

Three-phase 380VAC

GENERAL POWER

78KW

CONSUMPTION POWER

20KW---50KW

EXHAUST

8
" suction opening:
2,000 CBM/H 2 nos.in total

WATER INPUT

8—20 l/min. (it varies with options and configurations.)
8 to 20 l/min. (it varies with
options and configurations.)
DISYSTEM and requirement on water source

Machine inlet

1"(OD:32MM)1"(OD:32MM)

1"(OD:32MM)1"(OD:32MM)

DRAINAGE OUTLET

2"(OD:6OMM) 2"(OD:60MM)

2"(OD: 6OMM) 2"(OD: 6OMM)

FLOW

30 l/min 30 l/min.

30l/min 30l/min.

DlWATER QUALITY

2 megohms--18 megohms 2MQ-18MQ

2 megohms--18 megohms 2MQ-18MQ
CONVEYOR SYSTEM

CONVEYOR WIDTH

600mm

600mm

CONVEYOR TYPE

Stainless steel mesh belt

Stainless steel mesh belt

CONVEYOR HEIGHT

940mm±20mm

940mm±20mm

CONVEYOR SPEED

100mm--1000mm

100mm--1000mm

CONVEYOR CLEARANCE

70mm (optional 120mm)

70mm (optional 120mm)

70mm(120 mm is optional)

70mm(120 mm is optional)

CONVEYOR DIRECTION

left in right out

left in right out

Left in and right out

Left in and right out
Building B, Lin Po Hang Sha Tou Industrial Zone, National Road 107, Shangliao Community, Xinqiao Street, Baoan , Shenzhen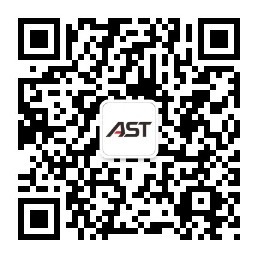 Follow us